There was a small reunion with my fellow ex-collegemates at

Hartz Chicken Buffet, Sunway Pyramid

yesterday night and it was fun, fun, fun! :D Too bad that some of them didn't manage to join us cause of work commitments. Anyways, da main motive for this small reunion was all for our good friend, Ivy who's getting married to Eddie next month and instead of da usual "Red Bomb" that we always receive, "Purple Bomb" were given out this time and if you don't know what it means, "Bomb" here refers to Wedding Invitation Card :p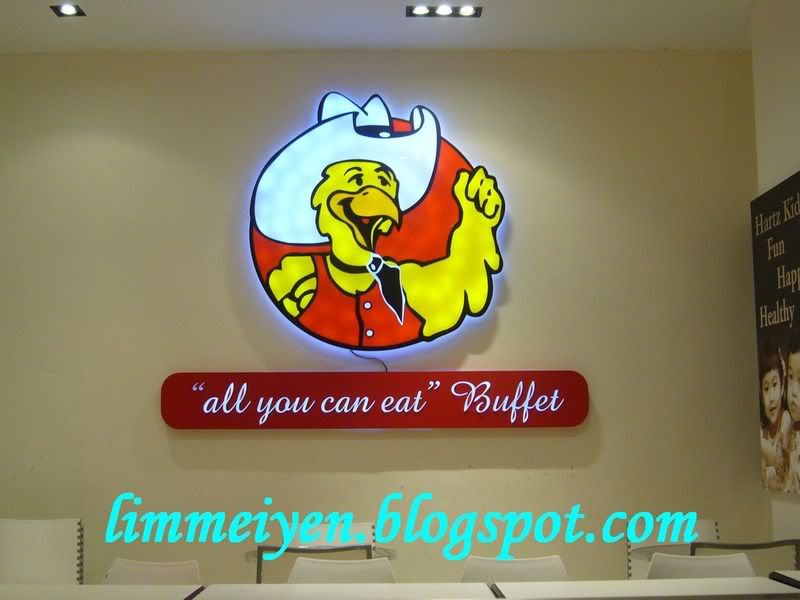 This place seems to be our (ex-collegemates) favourite spot to hold a gathering so that whoever reaches first can just go ahead to have dinner rather than to wait for everyone's arrival :)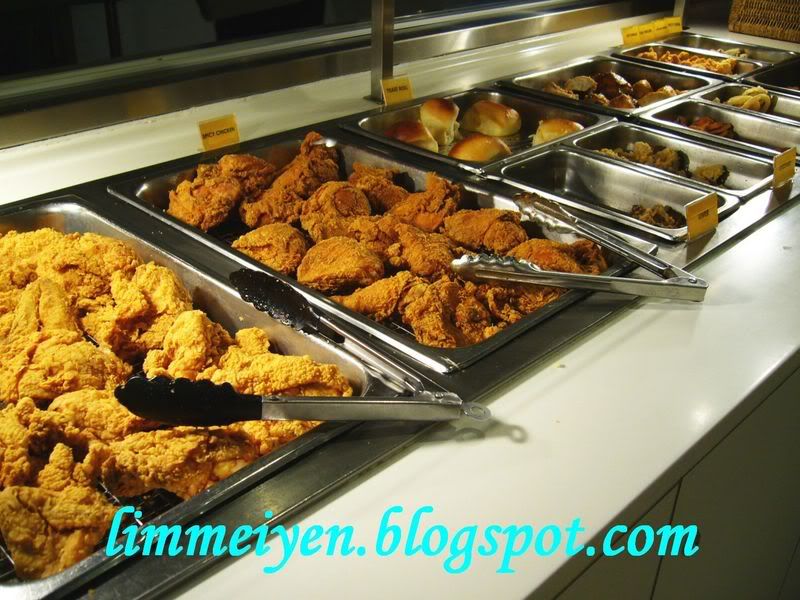 Fried Chicken, Spicy Fried Chicken, Roast Chicken, Chicken Fillet, Fried Chicken's Liver and Gizzard, eat as much as you can just for da price of

only RM 17++ per pax

!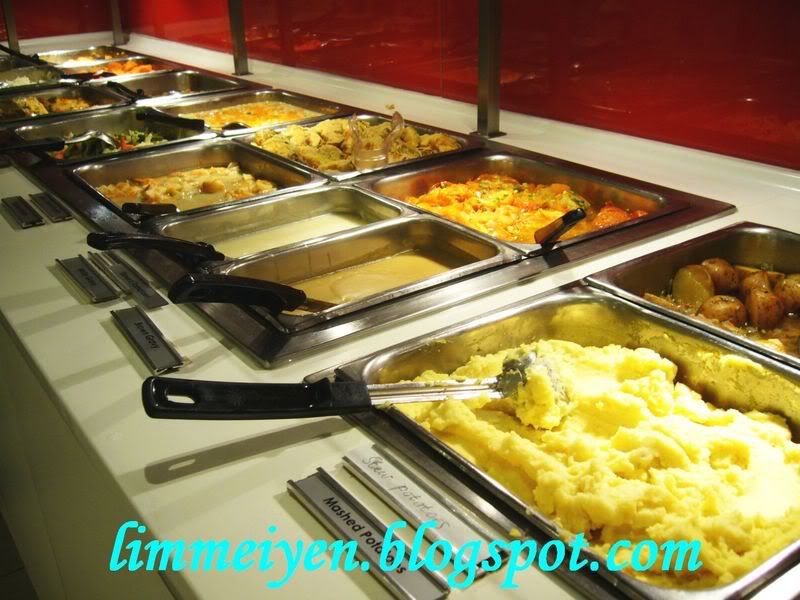 Feeling bored with all da Chickens? No worries, there's a variety of cooked items like Mashed & Stewed Potatoes, Pastas, Stir-fried Vegetables and etc. :D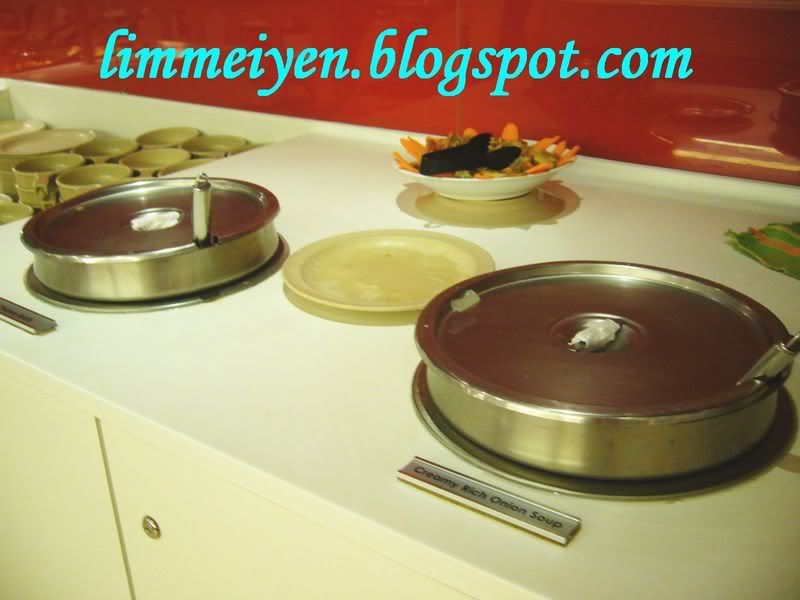 There's a Soup corner too, had a few sips of da Creamy Onion Soup and I didn't like it, very weird tastes and gummy O_o!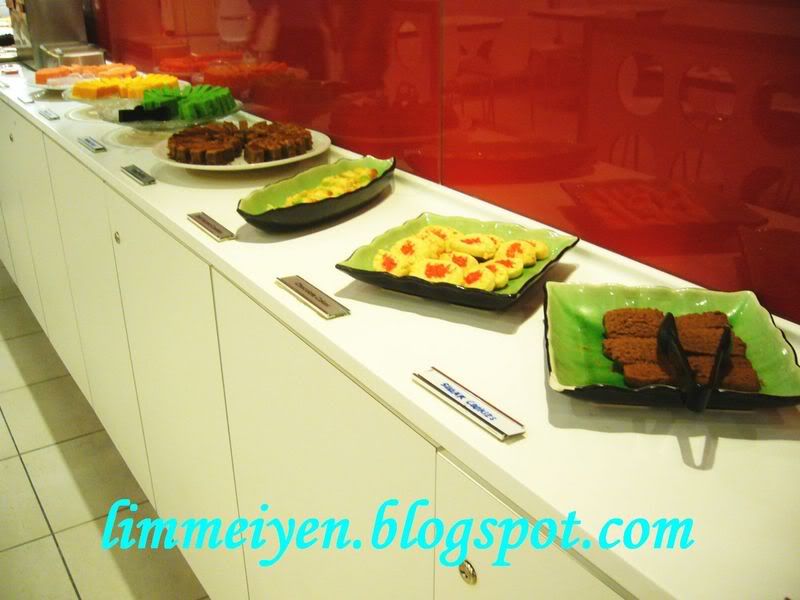 Desserts, but none ignite my interest and I didn't had any of them... Oh, there's a corner where you can have bottomless Soft Drinks, Coffee and Tea too!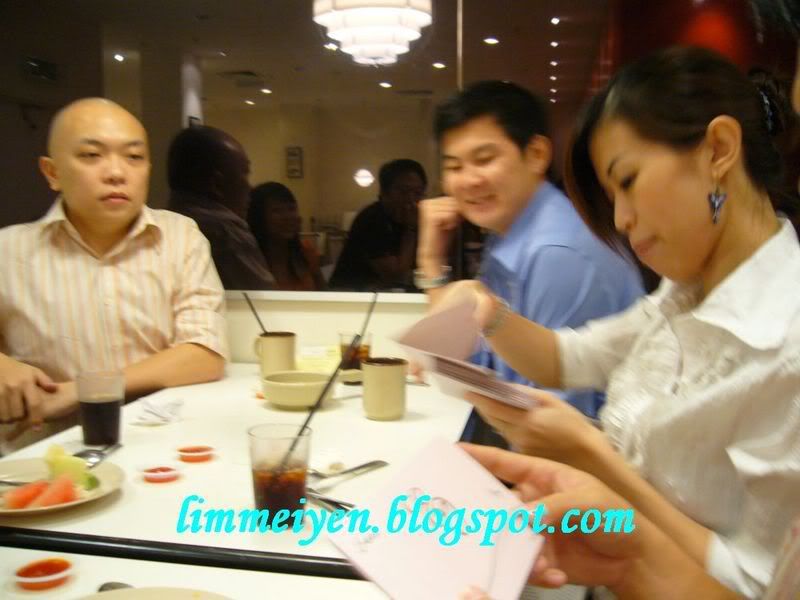 Okay, enough of food! Time for Ivy and her hubby, Eddie (da guy in Blue shirt) give out their "Purple Bomb" :D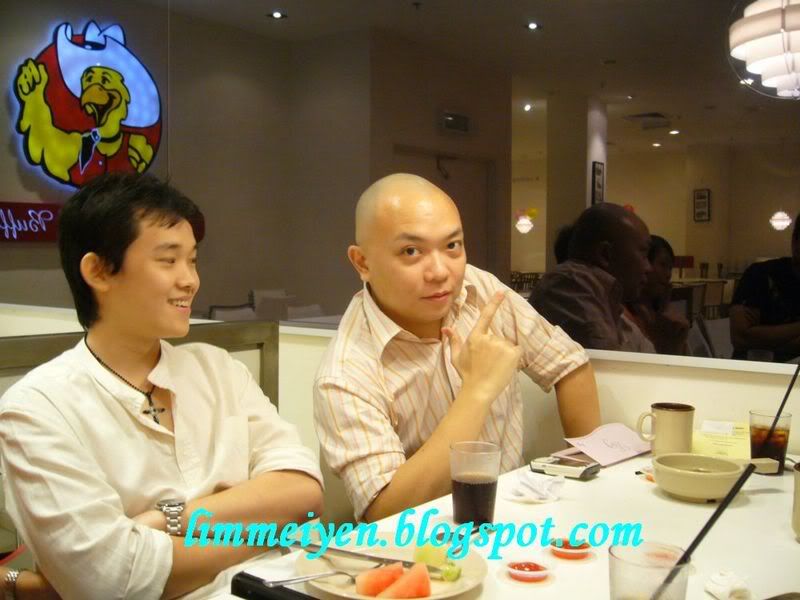 Nice pose,
Yeap
! :D
My precious mates, if you are reading this, just wanna let you guys and gals know that I truly cherish our 8 years of friendship. Love you all, always! *hugz*