We watched

Die Hard 4.0

yesterday and I absolutely loved it! My opinion, I really think that this movie is so much better than Transformers. I tell ya, Bruce Willis rocks! He may be bald and old but in Die Hard 4.0, John McClane is a hero for our times, darn good! So people, go watch it yah....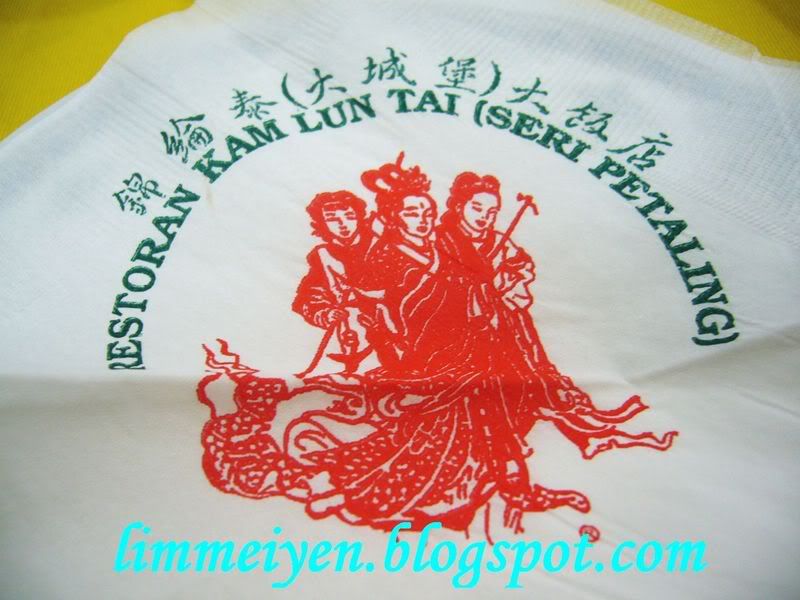 Back to food, this's definitely one long overdue post. We attended our aunty's birthday dinner like a month back in

Kam Lun Tai Restaurant

which is located at

Sri Petaling

. My parents told me that in da 80s, Kam Lun Tai was a famous "chan teng" in which I believe that they are still well known for its Dim Sum and Chinese cuisine. My cousin told me that she heart their Moon cakes too but I have yet to taste them, so I can't comment much.. would really love to try their Moon cakes since mid-autumn festival is just 2 months away, can't wait for it! :D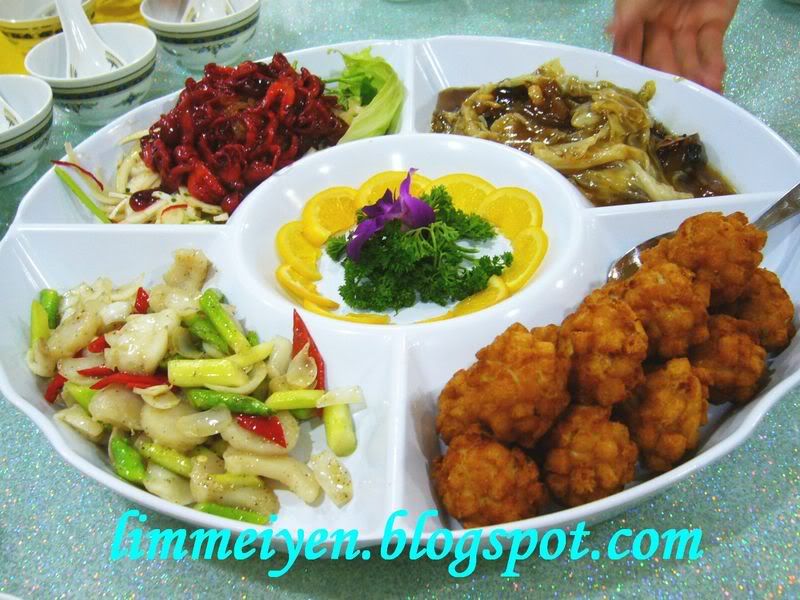 Typical Chinese set dinner, we started with

Four Hot & Cold Combination

. I tried all of them but only liked da Baby Octopus cause da rest seemed to taste okay only.
As usual, second dish of da set would be

Shark's Fin Soup

. This one, with Crabmeat tasted good, loved it ;)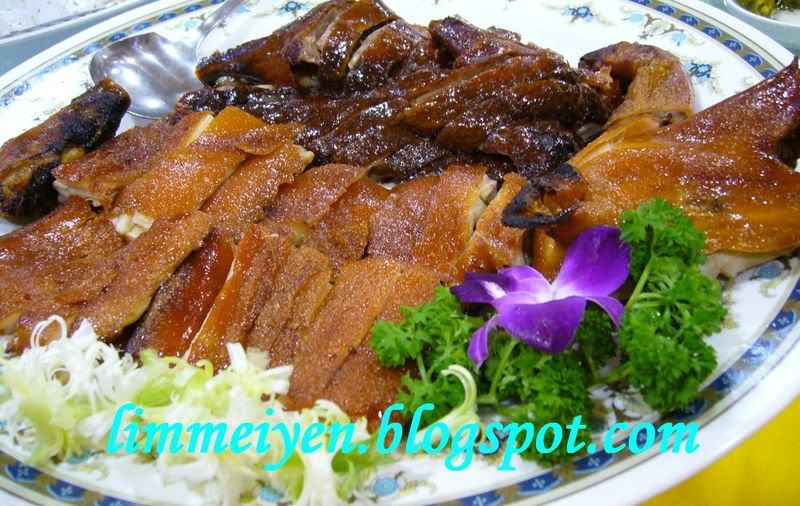 Third dish,

half a Suckling Piglet & half a Roasted Duck

. I find it really weird cause it was my first time having a dish to be served that way, half of a Piglet and half of a Duck :p I more acceptable if it were half a Chicken and half a Duck right? :p Anyways da Duck, not too bad but da Piglet, find it very smelly (why huh?) and oily too (so much of fats in it!) :|
Then, it was a plate of

Golden Crispy Prawns

. We believe that it was a Salted Egg Prawns and for sure, this Prawns were given thumb up, yumzzz!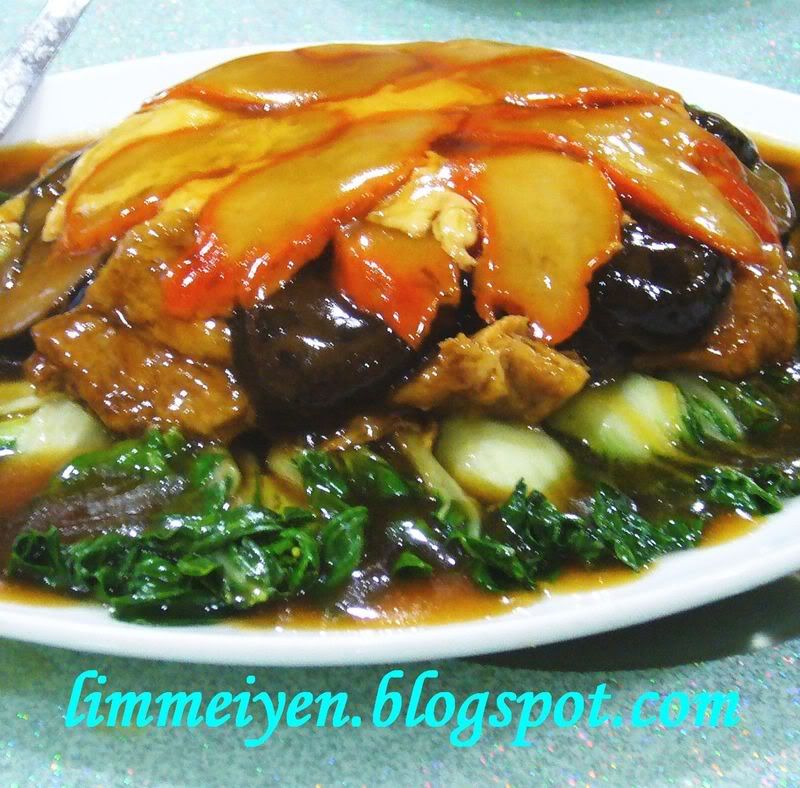 Da 6th dish came,

Stewed Mixed Vegetables

. Looked really good right and we thought it was simply delicious not until I had my first bite of it. Well, da sauce tasted one kind and da Veges were so gluey, like you know, sticking to each other..... ewwwwww :|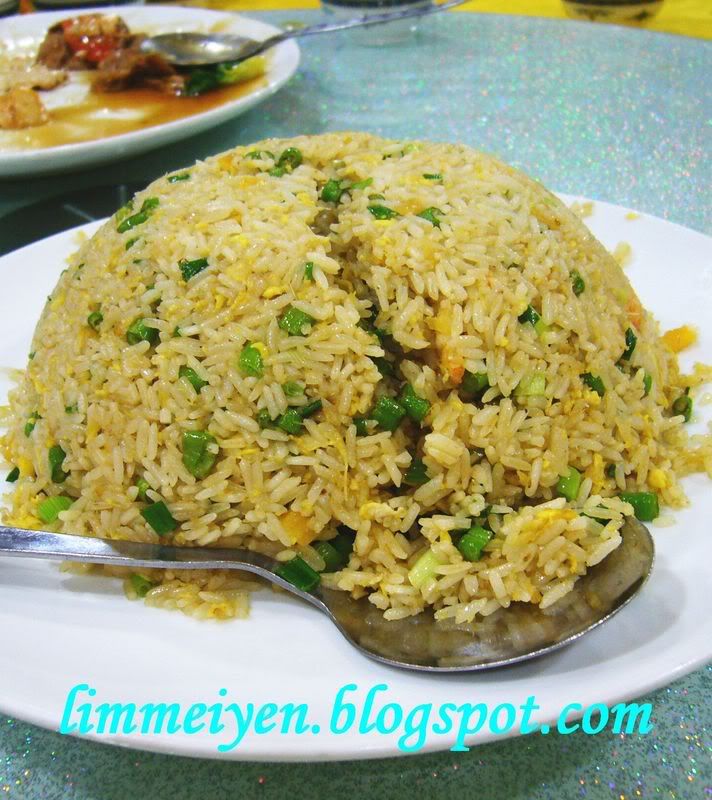 Da last course before Dessert was

Fried Rice

. Not too sure how it tastes but there were left over though, at least half a plate!
To be truthful, da food here is quite okay. Da above 9-course set meal costs about

RM 650

for

13 persons

, excluding drinks. I would say that da service at this outlet is prompt but da waiter that served us that night seemed to be very incourteous. I think he got fed up with us because we were quite demanding, especially my naughty nieces asking for "this" and "that" almost like few minutes once. After dinner my relatives left while we went to da loo and when we came out from da wash room, we over heard da waiter telling another staff in cantonese language, "I feel like to puke my saliva to their food and let them eat!" O_o Oh my god!!!!!!!!! I immediately called my cousin and told her what happened and she screwed their in charge person with no mercy. Bad... don't think I will dare to come by here again :|