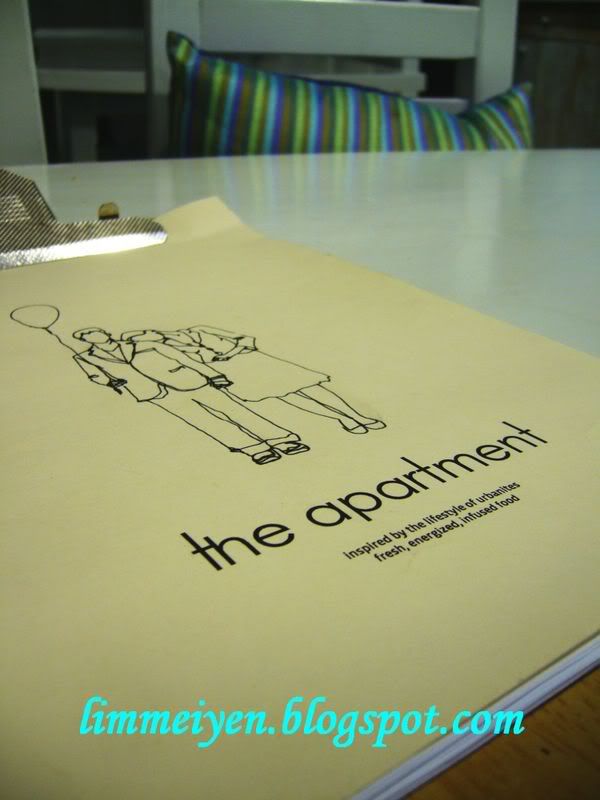 I think I have been so busy that it is just freaking me out. Traveling up and down to Malacca almost few times a week is absolutely tiring and I have not been feeling really well as a matter of overworked, poor me! However busy and tired, food is still my main priority and we finally found da time to discover

The Apartment

last Saturday noon. After all, I had been wanting to try this Restaurant for like more than a month! Located near by Italiannies and Big Apple Donuts, I must confess that this suit of rooms look great, as in da interior design. Just like an actual Apartment with Bedrooms, Kitchen, Bathroom and a Living Room, what a cool concept I thought and oh.... I quite like their Menu, I mean da graph papers. It somehow reminds me of my schooling days where I remember I actually used many of them for my Add Math and Mathematical subjects! :D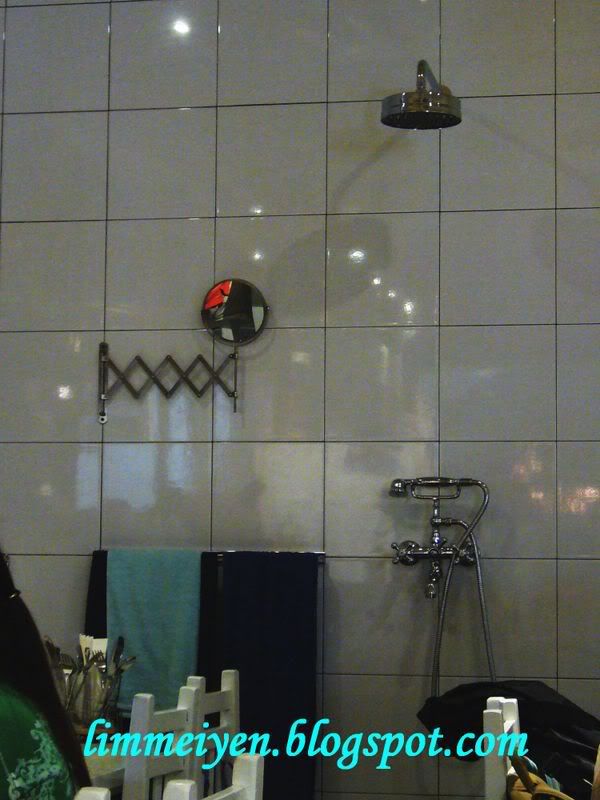 We seated in between da
Bathroom
and
Kitchen
. Eating in a bathroom? Honestly speaking, I felt a little bit uncomfortable but darling was fine with it though...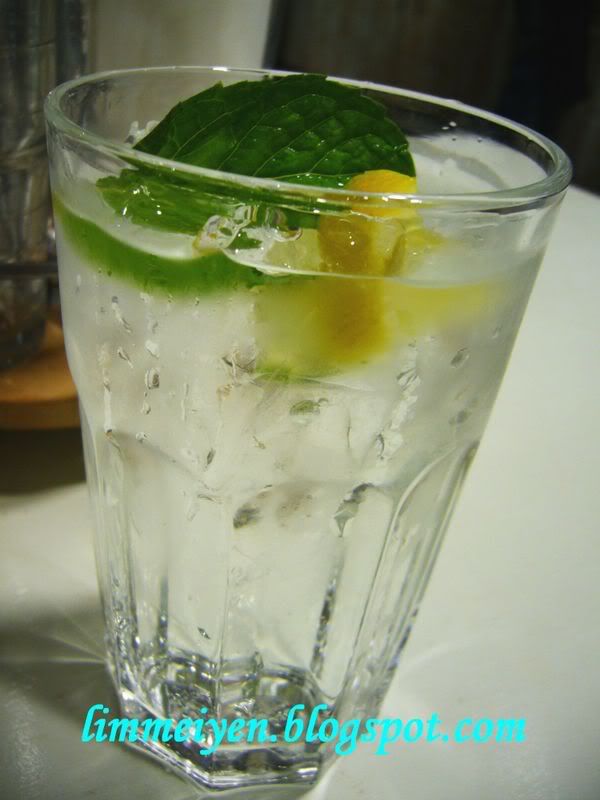 We didn't order any drinks but only a glass of

Iced Water

and

Warm Water

. Oh boy, so stylish with Mint Leave and sliced Lemon! No, it's not free...

RM 0.50 per glass

:)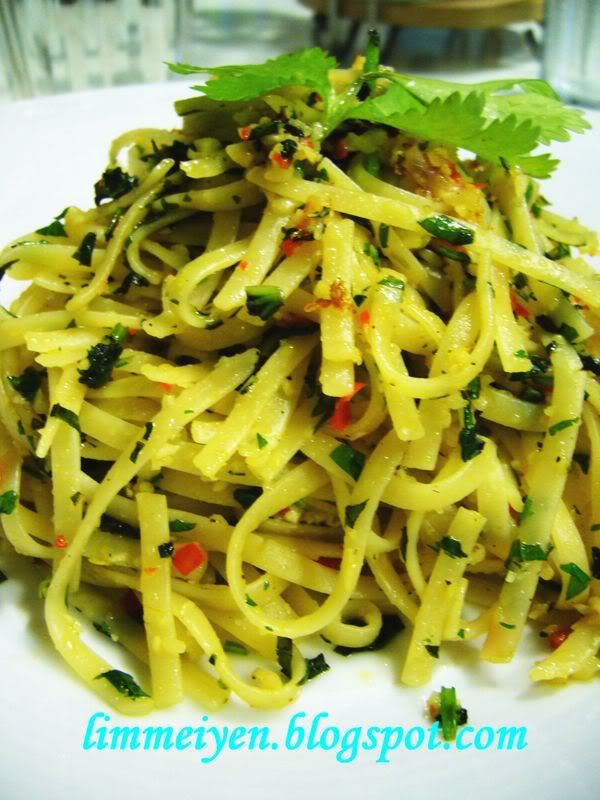 I ordered one of da so called Apartment's Pride,

Pasta with Chili, Garlic

and

Herbs

. Priced at

RM 12.90

, I've got no complaint on da presentation, just like a wannabe fine-dining. Tastes wise, oh man...... very disappointed! Not impressed at all and it was tasteless, enough said! :(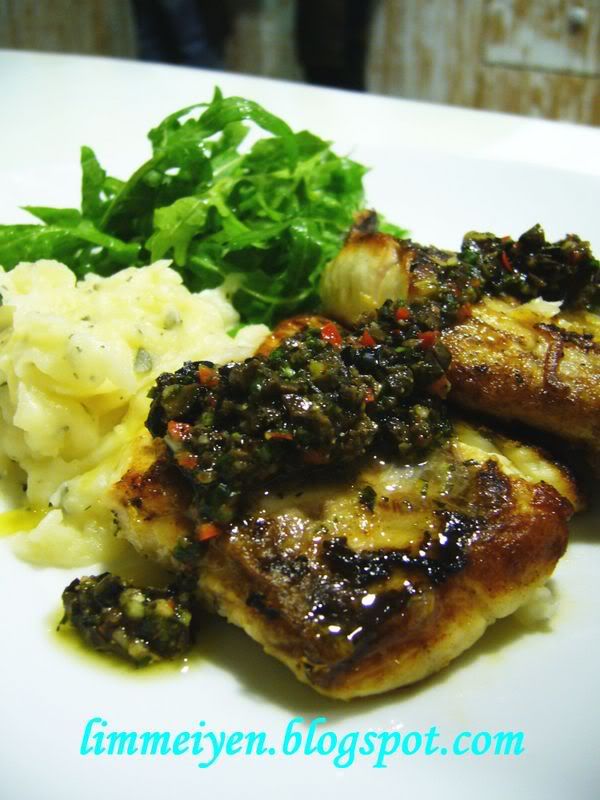 While I had Pasta, darling went for

Lemon Sole with Olives

. Priced at

RM 25.90

, I thought mine was already bad enough but hell no! Da Sole Fillet was nothing special, just like a normal char-grilled Fillet that my mom usually cooks at home and da only difference, it's topped with Black Olive Sauce. Da accompaniments; Rocket Lettuce was really awful, it was soooooooo sooooooooo.... extremely SALTY and horrible okay! Oh my god, I think most probably they sprinkled half a bottle of Salt into da Rocket Lettuce! Da mash was extremely SOUR. Never in my life we had a sour Mash so, it was really bad... definitely not towards our liking!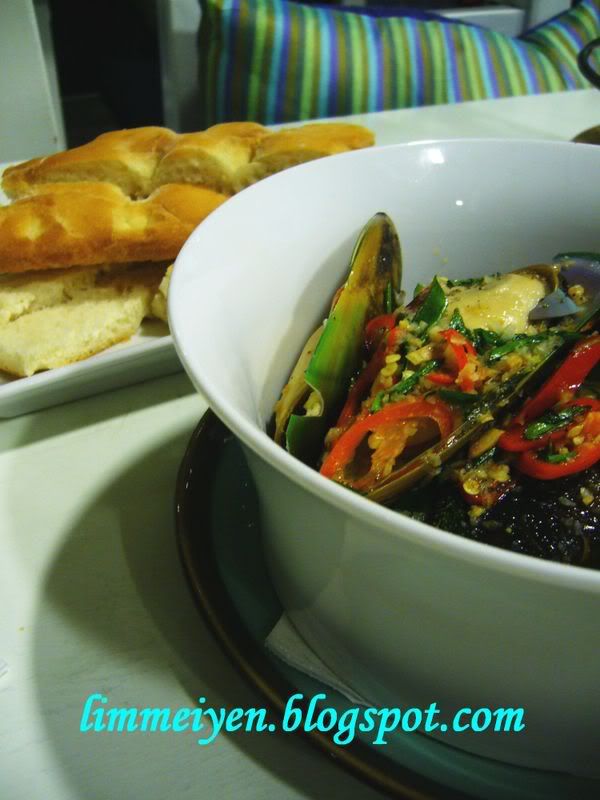 Next, came their

Clams/Mussels Specialty

. To my understanding, they do serve local Mussels and imported Mussels depending on our own choice. Apparently, I was quite stone cause I was wondering what kind of Mussels and Clams I had been eating since it's stated in da menu there are 2 types. Hmmm..... never mind, darling asked for da locals one cause it's slightly cheaper and we didn't really know whether those that we usually had were locals or imported. Minutes later, we were told that da local Mussels were all sold off. So fast??!!! It was like 2 hours from da time they started to operate and da local Mussels were to no availability? Hmmm.... sounds fishy, most probably they just want us to take da imported ones since it's much expensive? (Just my thought)
Alright, da same kind of Mussels we usually had before this and we seemed to learn something that afternoon which we had been eating imported Mussels all this while. Da Mussels, priced at

RM 19

were all good, soupy Wine with lotsa Herbs and Garlic. Best to dip with da Ciabatta Bread but darling kept telling me that there was nothing marvelous over this bowl of Mussels. After all, da mains we had earlier were incredibly upsetting, my Pasta was tasteless while Darling's main was superbly salty and sour!
Oh well, we paid and left da place disappointedly....
Me: Darling, what ya think?
Darling: About?
Me: Food...
Darling: They almost have da best of everything...
Me: As in?
Darling: Cozy place, nice interior design, herbs, fresh ingredients.... BUT...
Me: Oh... but???
Darling: They don't know how to.... ermmm.......
Me: Utilize it right?!!!!!
Darling: O_o no, no! Utilize? Sounds so "engineering"!
Me: Muahahahahahaha... okay, use it, cook it!
Darling: Yessssss!!!! :D
That's our opinion towards The Apartment and I personally think that they should really take notice of their kitchen crew as I saw them dressed up messily, not tidy, nothing to cover their hair... so anytime, anywhere you may easily find hair strands on your food and no kidding, there flies flying around, very unhygiene! Well, most probably our first and last time here unless there are good reviews of this place maybe in few months time? :)
Other reviews:-