Thank god it's Friday! It's been a busy week for me and am so delighted that weekend is finally here! Tomorrow will be another busy day, me guess me gonna have lotsa fun tomorrow as am going to meet up with my fellow ex-college buddies for dinner and right after that, we will be heading to Putrajaya for da
Malaysia International Fireworks Competition (MIFC).
Yippee!!!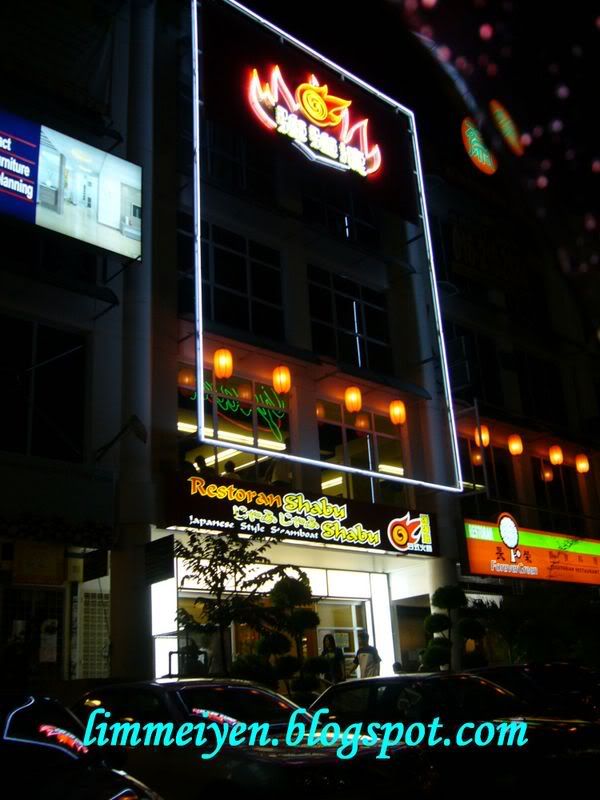 Fiance's parents recommended us to try this

Restaurant, Shabu Shabu (Japanese Style Steamboat)

a week back and decided to give them a try last Sunday. Located at

Bandar Puteri Puchong

, near to Giant Supermarket and same row as Citibank, trust me, there is no way you will miss out this eatery :) We were told by darling's parents that we could opt to have da Steamboat ala-carte way or go for da buffet spread. We reached at 6pm+ and to our surprised, da place was already fully packed with diners and mainly, they were all waiting for seats. My gosh, good business!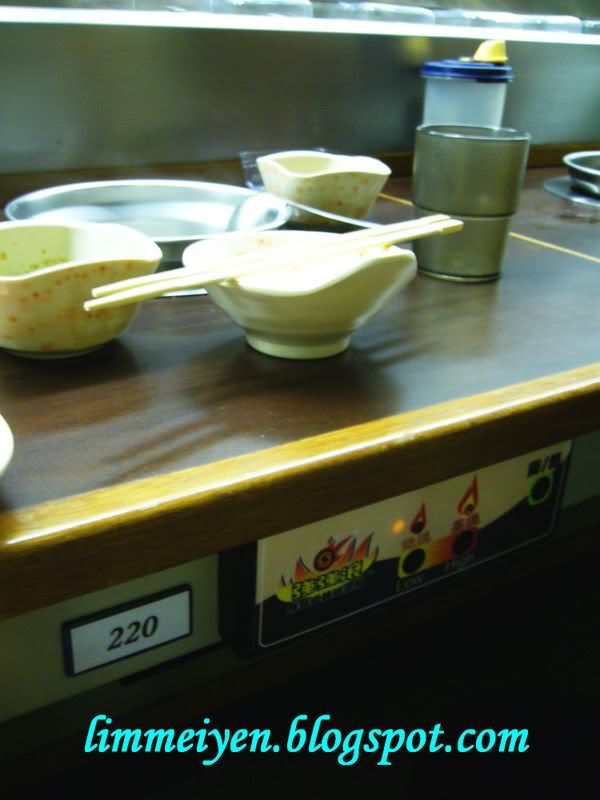 Da specialty of this place is that, each diner gets their own individual small steamboat pot, that's really hygiene and believe it or not, it was our first time having steamboat that way ;) It was fun playing with da "fire" button, want it high or low, it's all up to you! :D
We were pretty hungry that night, hence we went for da

Buffet

spread which is priced at

RM 25 per pax

. Goodie, no extra ++ charges okay! We seated upstairs cause downstairs is special cater for those who wants to order their Steamboat ala-carte way and it's pretty amazing to know that they aren't expensive. From my observation, I found out that most of their items are priced as low as RM 1 per plate, for example, RM 1 for 1 plate of 4 Fish Balls, good deal!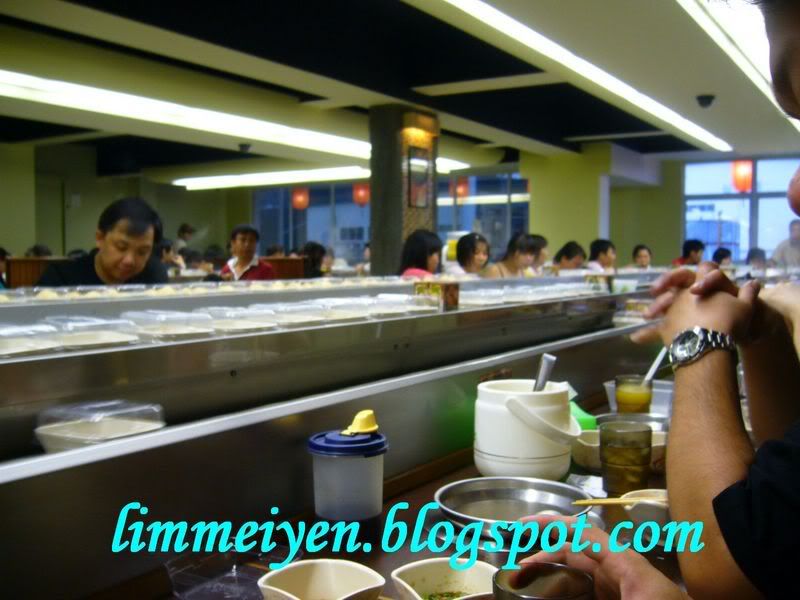 As you can see, all da items are ready to be taken from da belt and look at da crowd, da whole place was fully occupied!
This Sauce is heavenly yummy, I suspect there's a mixture of Sesame Oil, Soy Sauce topped with chopped Spring Onion and fried Shallots :)
Chili Sauce was okay, not too spicy and I think if it's spicier, it would be much better! :p
Ermm... sorry that I didn't take many pictures of da items we had that night cause I was too busy eating. Don't be disappointed, I still managed to capture a few though...
Folks, you got to try this place. Highly recommended and trust me, you won't regret especially if you loves Steamboat. Affordable, hygiene, fresh, more than 50 items that they serve, almost everything that you wish for in a Steamboat meal :) Try it and be there early to avoid disappointment!