That day after we had lunch at Yuzu, The Gardens, we explored to another newly opened shopping mall in da heart of KL city, Pavillion. Lotsa shops have yet to open but I did enjoy myself exploring this new place and darling bought me something, something that I really love :D Done with all da floors, we went down to da lower ground floor, wanted so much to buy some donuts from J Co but da queue was too long.... really extremely long that I decided to grab it da next time I drop by Pavillion :)
And after that, dinner time! :D
This year, darling treated me a wonderful dinner in

Cafe Cafe

and being here for da second time, da feeling was still as good as before :)
Our dinner started with a bowl of creamy-licious

Broccoli Soup

. Having a passion for Broccoli, we find this soup pretty tasty and I believe that even someone who doesn't like Broccoli will absolutely love this soup I bet :)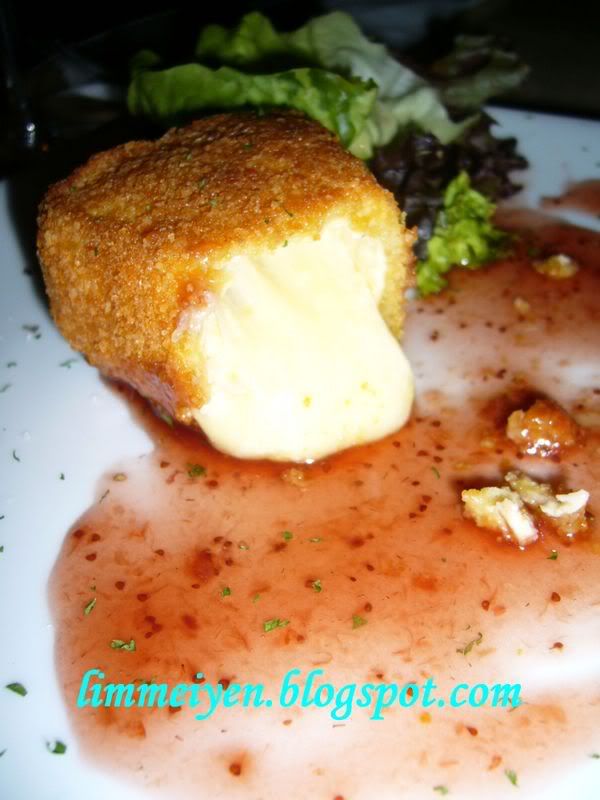 Having finished da soup, we then had

Crispy Brie

. It's served hot, slightly crunchy and crispy surface and inner layer, ohhhh so cheesy and my heart just melts ;) Da sauce is tangy, incredibly flavourful and it's absolutely a great combination, yumz!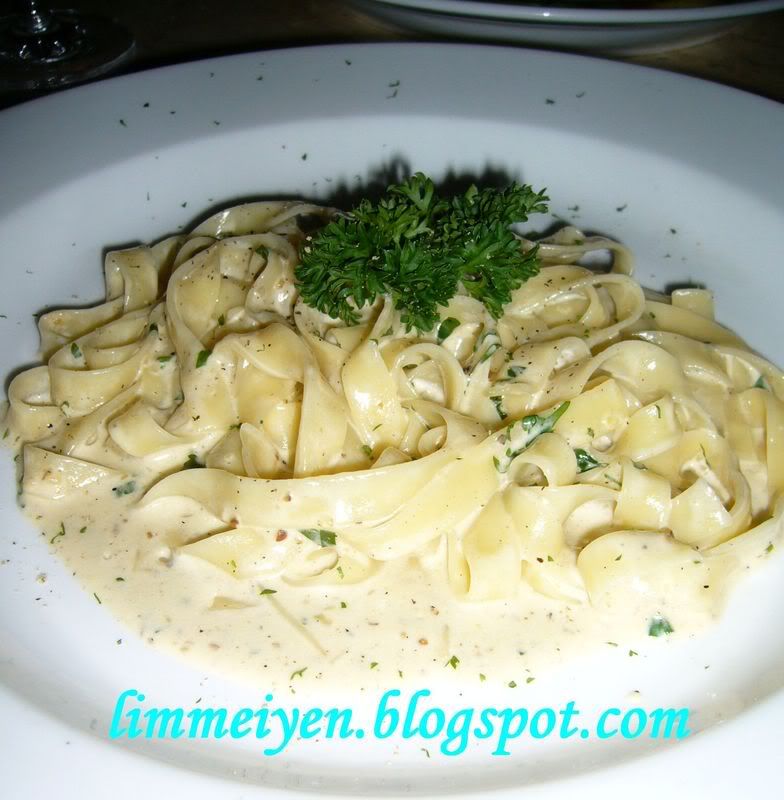 To da mains, we had

Fettuccine with White Truffles Sauce

. Looks very plain, not cheap too cause it's no easy to find this subtle, earthy Mushrooms sauce and I heard, da White ones is da king hence its expensive price but I tell ya, it's heavenly yummy! Da Fettuccine is different, so feather light with da creamy sauce slowly melting inside my mouth... nevertheless da best! :)
Another main course that we had,

Lamb Shank

. One word, delicious!.. and surprisingly not too expensive. Bear in mind, da Fettuccine we had is almost double da price of this Lamb Shank so it's really worthy. I love Lambs but hardly order it when I dines out cause I would usually opt for Fish instead. Since we had once tried da Cod Fish here, we gave it a try on da Lamb Shank and we have no regrets ordering this tender Lambie. Da gravy, simply different and unique, a little bit spicy yet goes so well with da meat, two thumbs up! :)
For dessert, we had one piece of

Mango Cheese Cake

. It's very seldom that I get to savour Cheese cake like this. Again, it's unique. Da base is not da normal digestive biscuits, it's Chocolate! Am not too sure if those were Chocolate Biscuits cause it really didn't taste like one.. and da cake itself, oh my... light and fluffy, simply outstanding!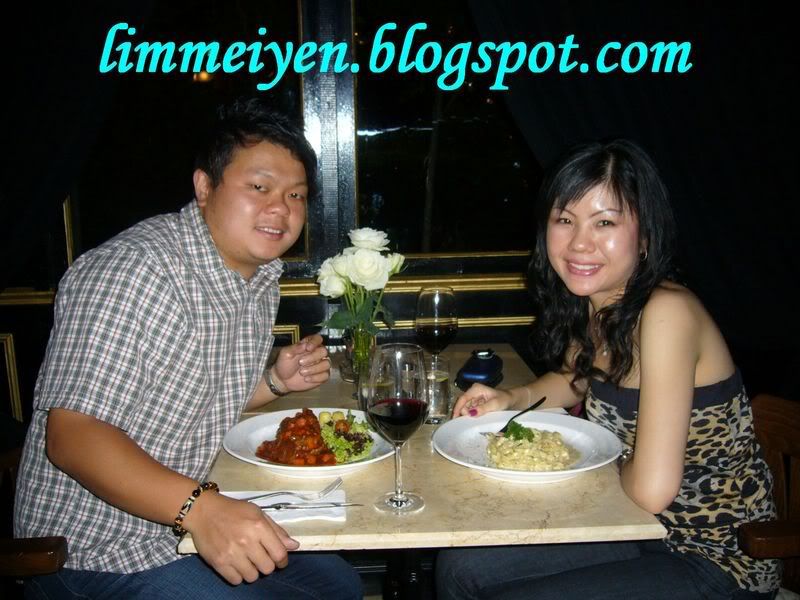 If am not mistaken, da total bill came up to

RM 300+

including

2 glasses of Wine

. Don't ask me why there's no Birthday Cake cause I know am going to get one in a few days time on my lunar birthday but for sure, there will be no candles blowing as I am still mourning for my granny who left us months ago. To be honest, I love this place and da food here but a little bit disappointed over their menu. I remember that we last came here 6 months ago on
darling's birthday
and to my surprise, everything in da menu still looks da same. They didn't change their items in da menu though and I do wish they come up with something new in da future cause am not a person that would return for da same thing again and again in a fine dining restaurant :)

My other review at Cafe Cafe:-