Craving for Ipoh "Hor Fun"? Nope, you don't have to travel all da way to Ipoh as you can have it here at

Restoran Chong Thoong Kee

. Located at

Taman Tun Dr. Ismail (TTDI)

, it's not hard to find this hidden eatery if you know where is da TTDI's big market as it's actually placed next (behind) to da famous wet market. So, what's famous here?
Their signature no doubt is da

"Hor Fun" (Flat Noodles)

. As seen above, we tried 2 different styles of their "Hor Fun"; da Soup and Dry version which is priced at

RM 4 each bowl/plate

. Although we wanted plain "Hor Fun" but still, we were served with not only da Flat Noodles but with Shredded Chicken, Prawns and beautifully topped with chopped Onions and fried Shallots. I personally think that da Soup version tastes better as da Dry version were too sticky, most probably because of da Oyster sauce that they used, I just didn't seem to love that kind of sauce but for sure, you have to try da Soup based Hor Fun as it's finger licking good.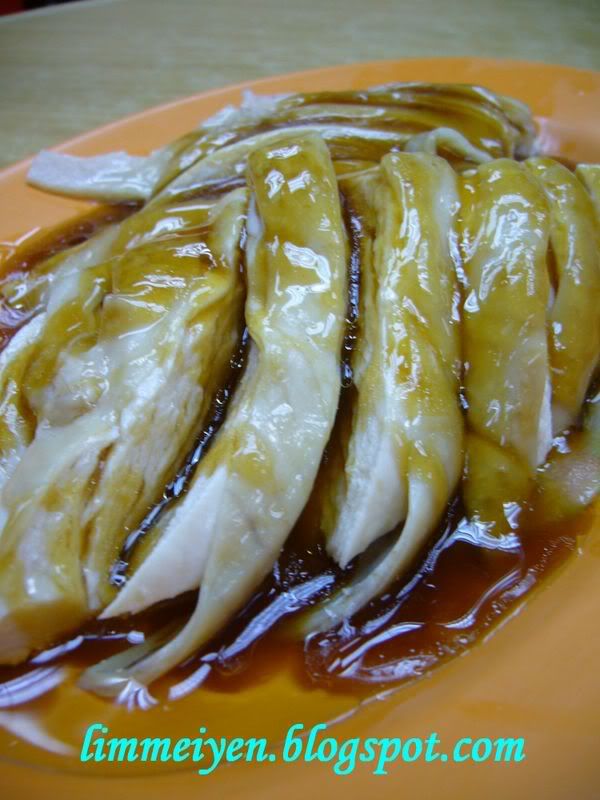 Besides "Hor Fun", Chong Thoong Kee is well known for its

Poached Chicken

too and for sure, we wouldn't want to miss that. Darling ordered

2 persons

Poached Chicken

(RM 8)

, quite reasonable I would say as da serving was really huge! Da meat, nevertheless very tender and sweet too. Not too sure if da sweetness comes from da meat itself but I really find it delicious and enjoy every bites of it.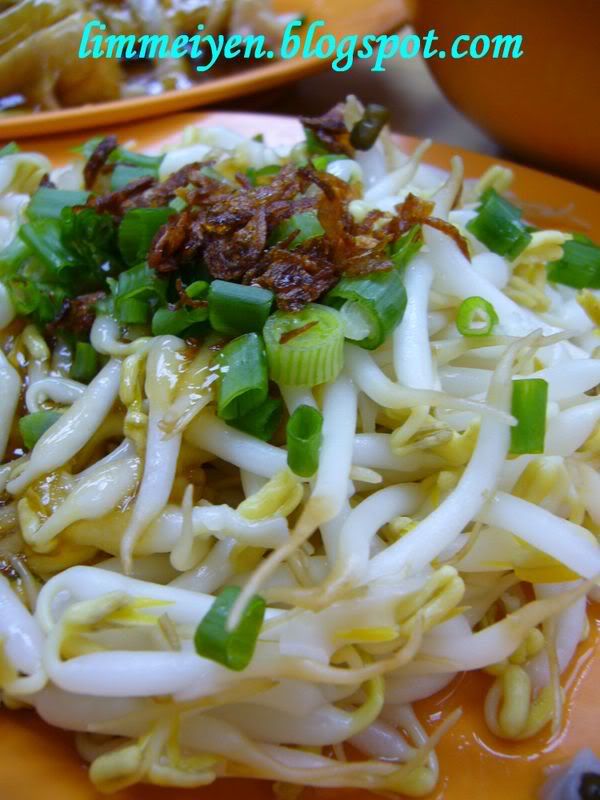 To enjoy da Poached Chicken, it's a must for us to have it with

Bean Sprouts

. Find their Bean Sprouts juicy and don't be surprised that it's only priced at

RM 1

for

2 persons

.
Lastly, we also tried their

Prawn "Wantan" (Dumpling)

which I thought they were absolutely fresh and springy. Minimum order, 5 pcs and if am not mistaken it's about

RM 5 per bowl

.
It was definitely one satisfying lunch for us and wouldn't mind to return again. After all, they serve good food at a very reasonable price and most of all, we don't have to travel up to da north for a scrumptious bowl of Ipoh "Hor Fun" ;)
Other reviews:-

Restoran Chong Thoong Kee
Jalan Wan Kadir 1
Taman Tun Dr. Ismail (TTDI)